DIETS DON'T WORK.
In fact, they make you dumb. Why? Because you are taking a prescription (aka: diet) for something that has ZERO to do with your natural body disposition and your current stage in life.
What's good for a 21-year old athlete on Keto simply will not work for a 37-year old, mom-of-4, who lives a chunk of her life in car going from practice to practice. It's not PRACTICAL. It has no FLEXIBILITY. Simply put: it's too hard to maintain.
Listen, eating 1100 calories a day will work. Until...it doesn't. Because strict dieting will leave to unsatisfied and under- nourished. That leads to bingeing, or worse, weight-regain the second you return back to your normal lifestyle. UGH. And the cycle continues forever.
Most women by the age of 30 years old have said they have been on 25 or more diets in their lifetime. 25 DIETS! Yikes!! So, would that not beg the question, "If diets work...why do we need to keep going on them?"
What if I told you that weight loss is DIFFERENT than fat loss?
What if I told you there are several easy things that you can do to give you long-term, sustainable fat loss results?
What if I told you that I teach you HOW TO FIGURE THIS OUT ON YOUR OWN WITH YOUR EVER-CHANGING STAGES OF LIFE?!?
It's actually pretty simple-
1. I teach you the skills to have a great relationship with food and body while losing fat.
2. You come up with what tools make sense FOR YOU and the stage of life you are in.
3. You learn a TON about nourishing your body, having realistic expectations ,and learn the consistency.
4. You never go on another diet again and feel GREAT about yourself.

Too good to be true? No.
Hard work? Yes.
Worth it? Absolutely!
What You Get:
8 weeks of:
Video Fit & FREE food lessons, PDF guides and Voxer Access to Nicki on Tuesdays and Thursdays
Weekly group Zoom calls with Nicki to ask questions and get clarity with your fellow members
FREE "Mama Has Muscle" workouts to do along with your food freedom journey
FREE webinars specifically to help you in your sustainable health journey
ALL OF WHICH IS ACCESSED THRU YOUR VERY OWN LOG-IN PORTAL UPON PURCHASE!
As we age, our bodies are meant to change. I cannot stress that enough. However, with the right expectations, we will work to get you Fit & FREE forevermore!!
If you think you are ready, I am excited to work with you! Lessssgoooo!


Your Instructor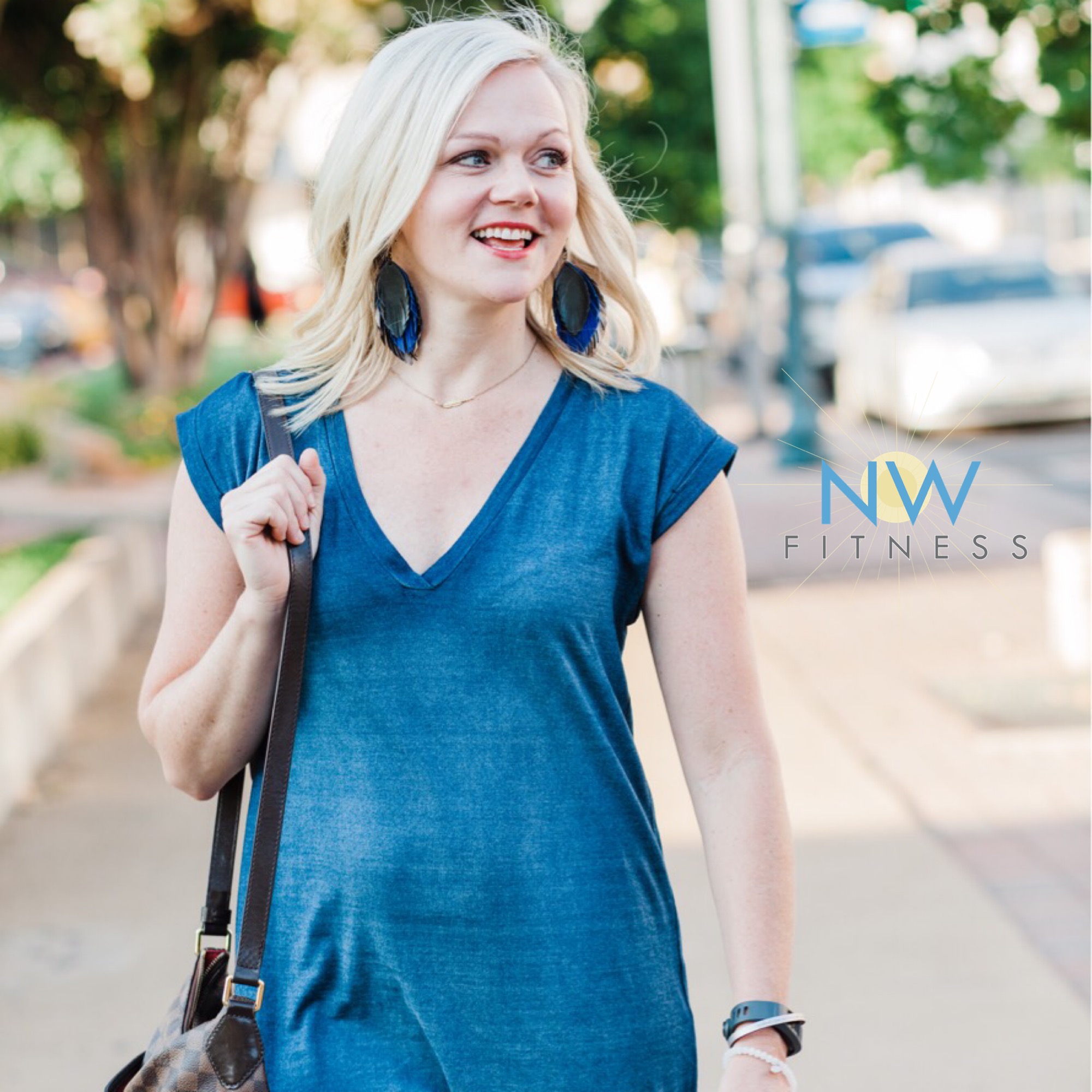 I am a mama to 3 beautiful kiddos, a wife to my high school sweetie and a woman on a MISSION to set women FREE! I have been in the health and fitness industry for 15 years. My driving force as of late, is working with women on accepting their bodies without resignation by working out and eating metabolically smarter. AND ALSO...helping women figure out what ignites a fire within them! Basically, obsessing less over their bodies and obsessing more over their amazing lives!
Course Curriculum
WELCOME VIDEO (WATCH THIS FIRST)
Available in days
days after you enroll
Fit & FREE Companion Workbook (use along with the video for the week!)
Available in days
days after you enroll
Frequently Asked Questions
When does the course start and finish?
We will begin the course and end together. This course is 8 weeks long. Times and endings are TBA- Nicki will keep you informed.
How long do I have access to the course?
You have 8- weeks access to the course in a group setting with coaching from Nicki. Additionally, you are able to download video teachings, PDF downloads, and Zoom calls straight to your own device, where you can access the information forever.
What if I am unhappy with the course?
We would never want you to be unhappy! If you are unsatisfied with your purchase, contact us in the first 30 days and we will give you a full refund.
I hope to join you in your journey to smarter, more sustainable health and fitness!